Alipay and WeChat Pay, China's digital equivalent of Visa and Master Card. 82% of all payments in China are made from a mobile phone and 90% of these are processed through Alipay and WeChat Pay.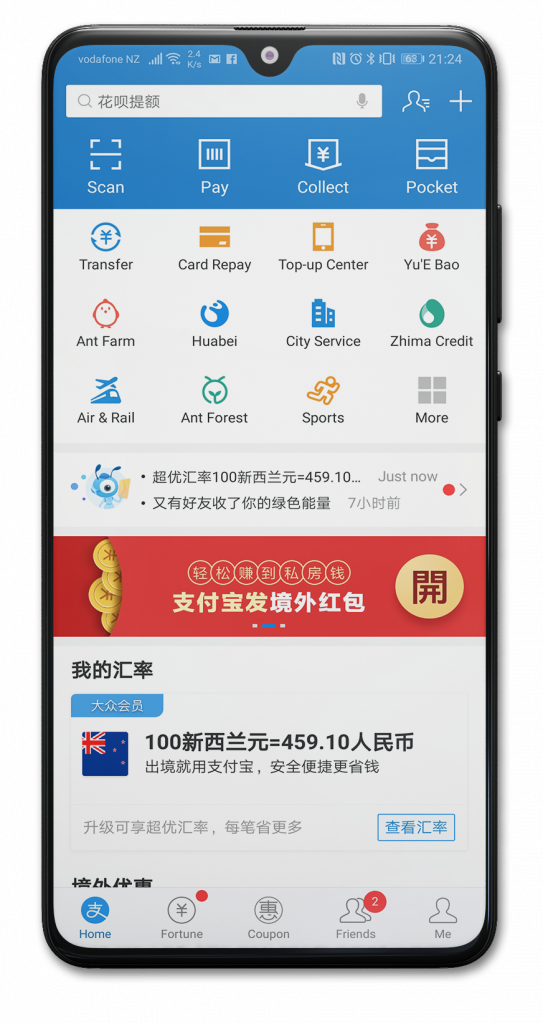 Alipay the "super lifestyle app" allows it's 1 billion active users the ability to pay anytime anywhere, online or offline.

Access financial services, transfer money seamlessly and engage in lifestyle services like Taobao, ride sharing & food delivery.
WeChat, China's multi-purpose messaging, social media and mobile payment app. Released in 2011, and became one of the world's largest standalone mobile apps by 2018, with over 1 billion monthly active users.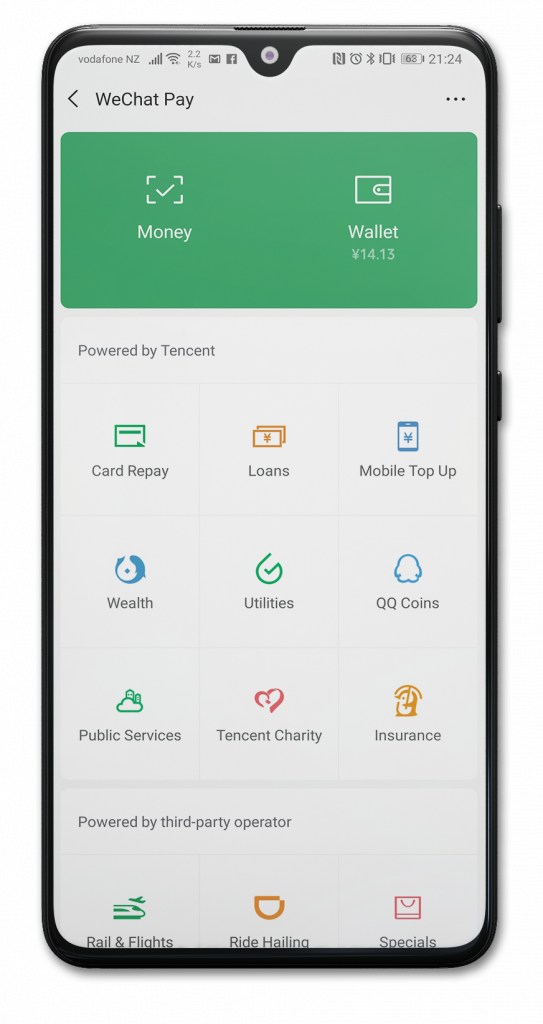 PayPlus enables local business's the ability to offer Alipay and WeChat Pay, China's largest and most popular mobile payment methods. This can be set up for both off-line and on-line payment applications. We are particularly recognised for delivering these solutions through integrations with our customers' existing platforms including POS systems, booking and reservation platforms, eftpos terminals and website payment plugins.
Who should accept Alipay and WeChat Pay?
Any New Zealand business wanting to attract and encourage higher spending Chinese customers. These include:
Chinese are used to using Alipay and WeChat Pay multiple times a day and is fast becoming the preferred payment method. Statistics show offering Alipay and WeChat Pay not only simplifies the transaction for Chinese, but also increases transactions and ticket size.​
By utilising Alipay's Heatmap, here's what we can tell you.
In this day and age it is vital to know where your customers are coming from, what their habits are and target your marketing strategies to attract them and increase your sales.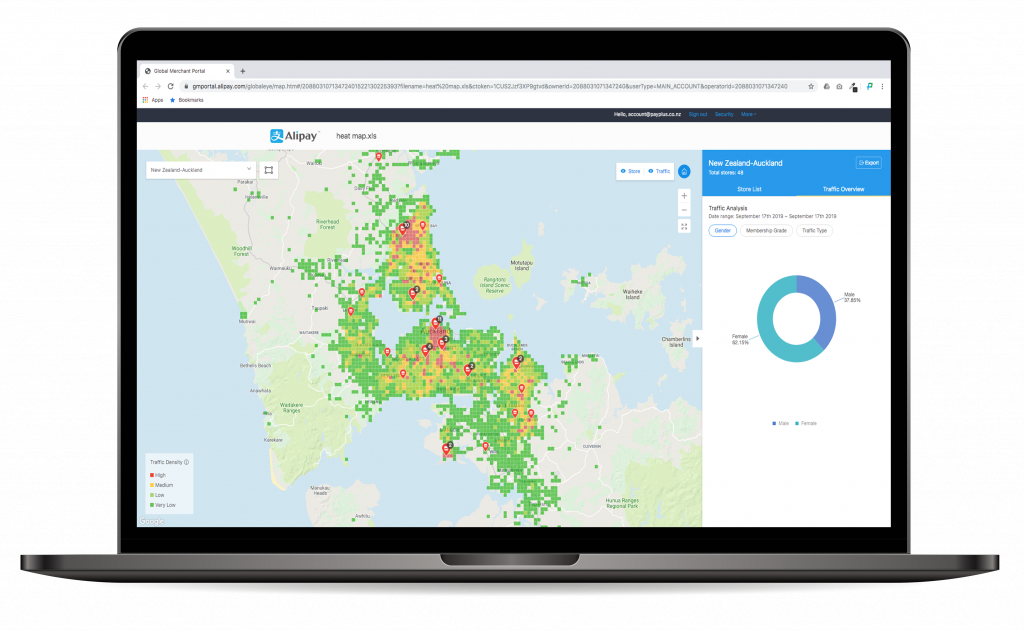 How Alipay and WeChat Pay work?
When will I receive my money?
PayPlus is unique as we are one of the few authorised Alipay and WeChat Service Providers who has the payment gateway fully developed and hosted in New Zealand. This ensures full security of all transactions as well as guaranteeing that your money will be settled within two working days, excluding public holidays in New Zealand and China.
A complete End-to-End reporting tool that will let you reach real insights from your payment data today.
How secure is the transaction?
Alipay and WeChat Pay use industry-leading security technology, conforming to PCI-DSS information security standards, and tailor full-featured security products to protect the security of every transaction. PayPlus has a master key with both Alipay and WeChat Pay, during the on-board process, each merchant is issued with a unique encrypted merchant key. Before a QR code is generated the payment system will match these two keys. Without verification of the two keys the QR code can not be produced or payment processed.
PayPlus is an authorised Alipay and WeChat Service Provider, to achieve this PayPlus had to meet all the Alipay and WeChat criteria as well as New Zealand regulations. As a result, PayPlus has an approved Anti-Money Laundry program, PayPlus is a registered Financial Service Provider and a member of the Disputes Resolution Scheme.
To process Alipay or WeChat payments, an Alipay and WeChat Service Provider needs to use a payment engine. PayPlus has developed its own payment engine which sits on servers in New Zealand meaning your payment data stays in New Zealand and also means the payment experience is fast and secure.
Alipay and WeChat deal with the exchange rate for you as part of the cross border settlement solution. PayPlus does not manipulate the exchange rate. You charge in NZD and Chinese customer has RMB deducted from their WeChat Wallet and then we settle back with you in NZD.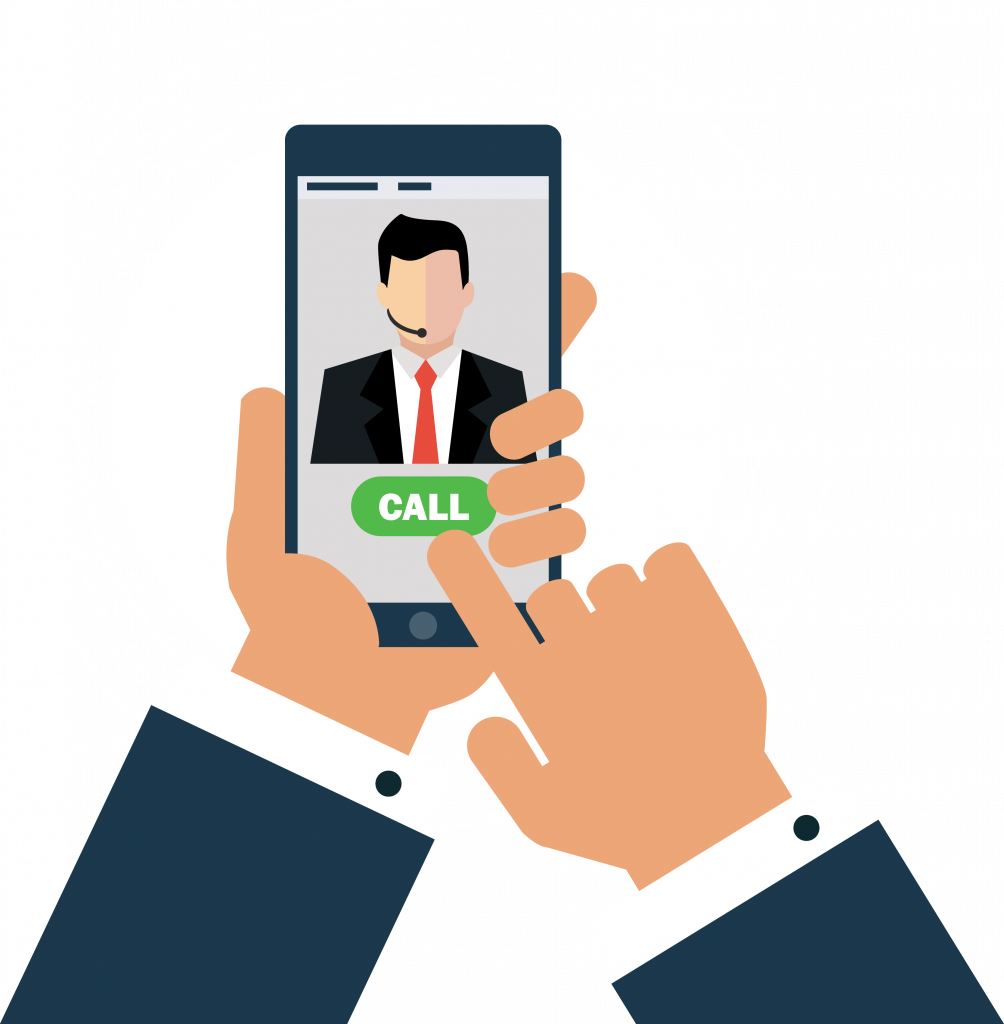 Have any questions?
Talk to us.
Book a quick no-obligation chat with one of our payment experts. We can walk you through how PayPlus would fit your business needs and provide a step-by-step guide to getting started.