Did you know that 88% of all payments in China are completed via e-wallets? Or that 1.078 billion people are mobile users – 98% of the country's user base? Platforms such as WeChat and Alipay are essentially the life-blood of Chinese society and is method as to how the Chinese people conduct everyday transactions such as their online shopping, ordering of food, peer to peer transactions, banking, services, reviews, messaging etc. Therefore, it is not surprising that these platforms are the preferred and most trusted way to pay in China, rendering traditional currency and credit cards, obsolete. 
Every year New Zealand sees upwards of 450,000 Chinese tourists – that's an additional 10% of New Zealand's population visiting our shores every year from China alone! Given WeChat and Alipay are second nature to our Chinese tourists, implementing them will make your business far more attractive and allow you to easily tap into this broad customer base – essentially bringing you 10% more business. WeChat's Social Platform and Alipay's Discover Platform will assist in helping these tourists find your business through geolocation markers based on where they are at that time. More and more big names throughout New Zealand such as adventure providers, accommodation, fashion, health and retail vendors are signing up every day and using WeChat and Alipay and are seeing fantastic results and growth. Every second Alipay completes 250,000 transactions – that's a phenomenal 2.7 billion per DAY! 
Whether your business is looking at implementing alternative payments such as WeChat and Alipay or is already using these systems, our team here at PayPlus have put together the following guide of the Critical Success Factors to ensure maximising Chinese spend.
Critical Success Factors​
Simple easy payment activation 
Use of heat mapping to identify key locations 
Staff training and awareness 
In-store branding 
Set up Alipay discovery listing including coupons 
Participation in promotional activity 
Use payment and coupon data for insights to refine marketing activity
1. Simple Easy Payment Activation​
Integrated systems really are second to none. Because they sit alongside your payment system it is used in the same way Visa and MasterCard are. Therefore staff training is at a bare minimum.
Our Alipay heat map is an incredible tool that we offer your business for free. This will help determine where your business is placed in regards to Chinese Alipay users and will give you an idea as to how your business will benefit from having these payment solutions on offer. To obtain your heat map analytics please email sales@payplusinc.com.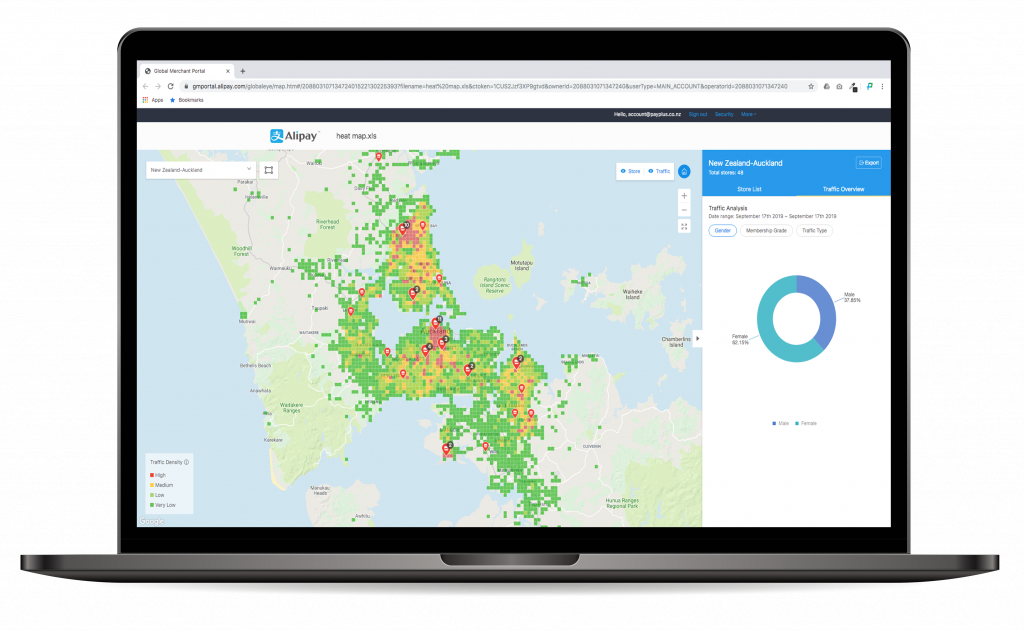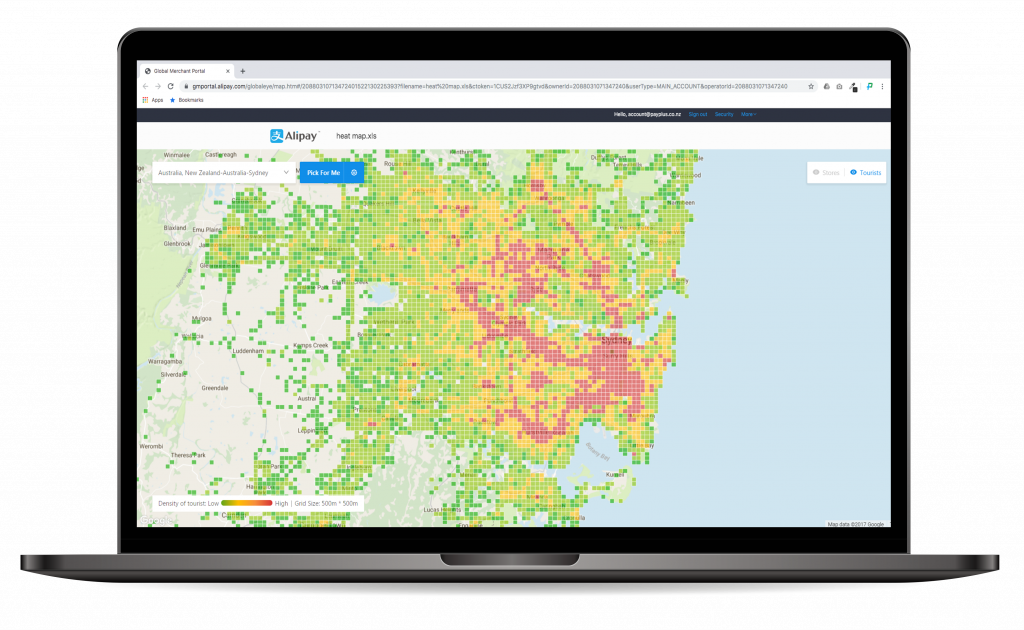 If we have done a good job at step 1 (a simple payment activation) then this step is more about staff awareness than training as the transaction process is the same as processing any other payment type.
Great in-store branding is a huge one! Chinese customers won't ask if you offer Alipay or WeChat Pay. If they can't see the branding, they will assume you don't offer it. You can use our standard POS or use the high res logos to create your own. Ideally this will be positioned on the front of the store to be visible from outside and at each POS station/payment area.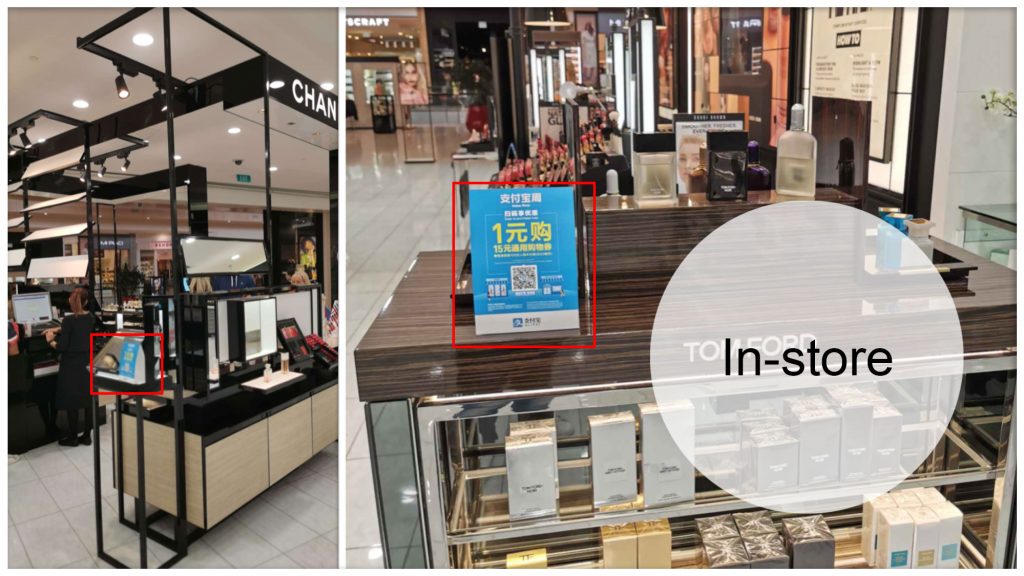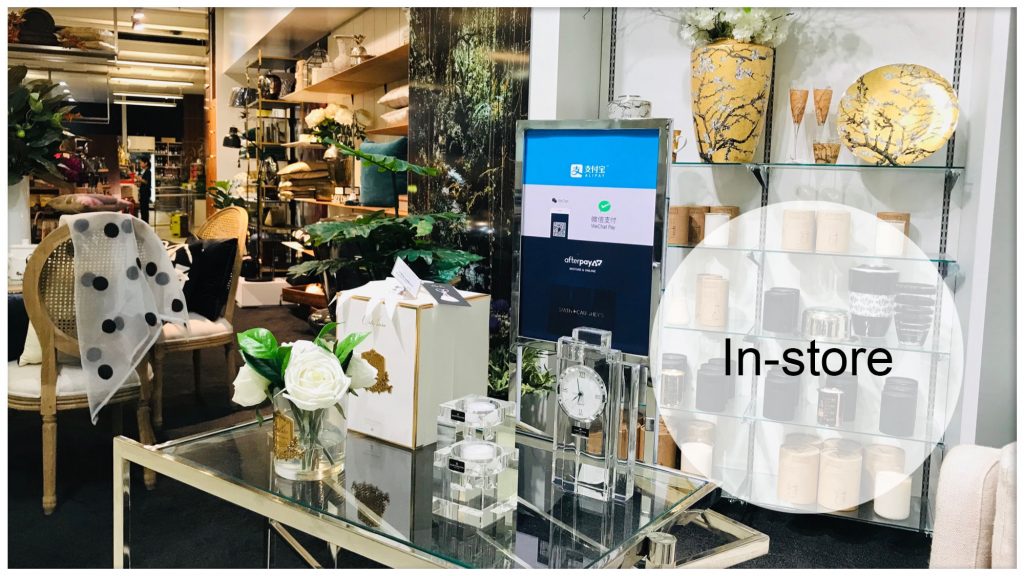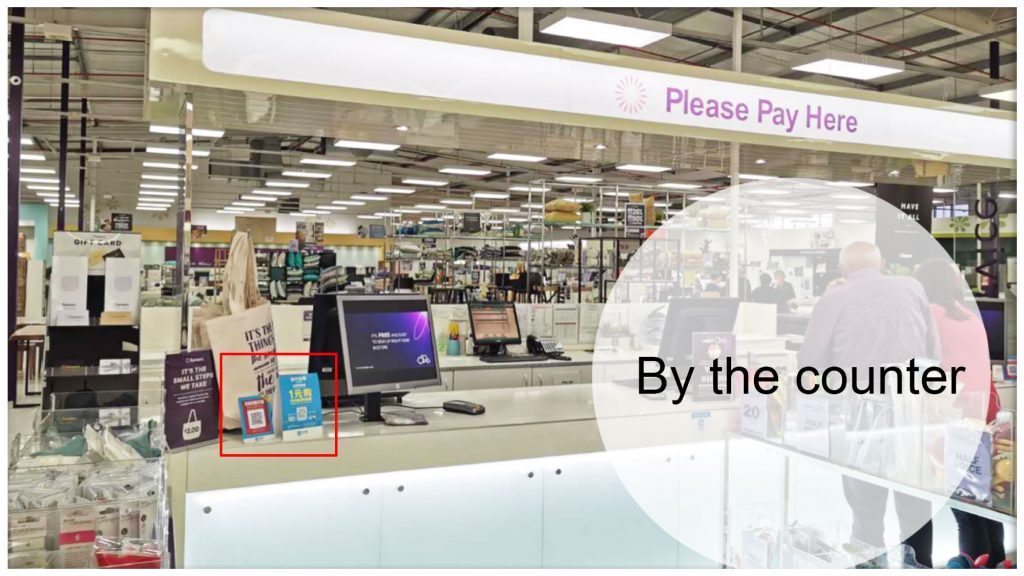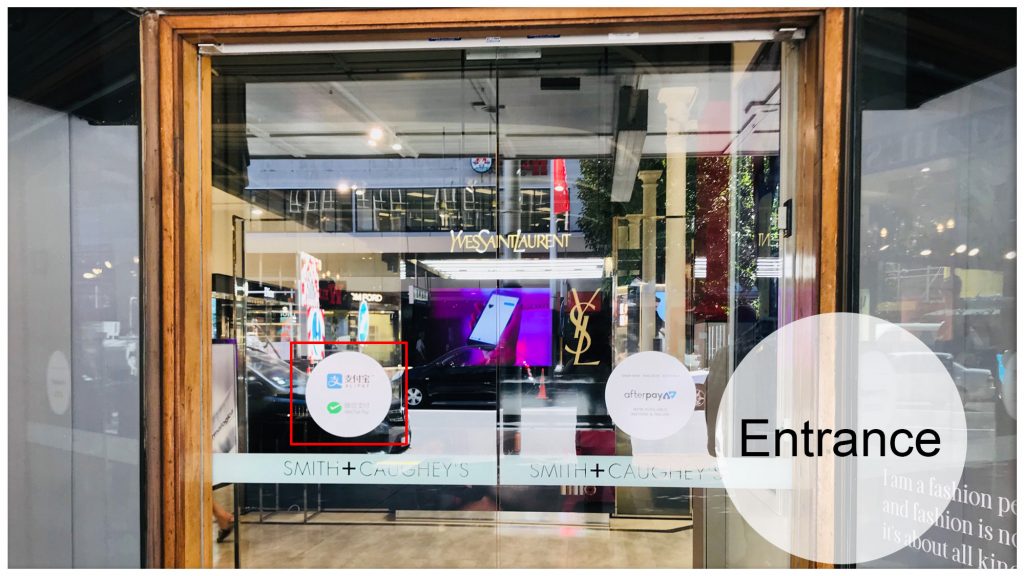 Locations in red and yellow areas of the heat mapping will benefit greatly from an Alipay Discovery Listing. We will provide merchants with such a listing – Merchants provide content in English and we will translate, images/video and any promotional information for coupons. New and regular offers will gain attention, drive up traffic & increase sales.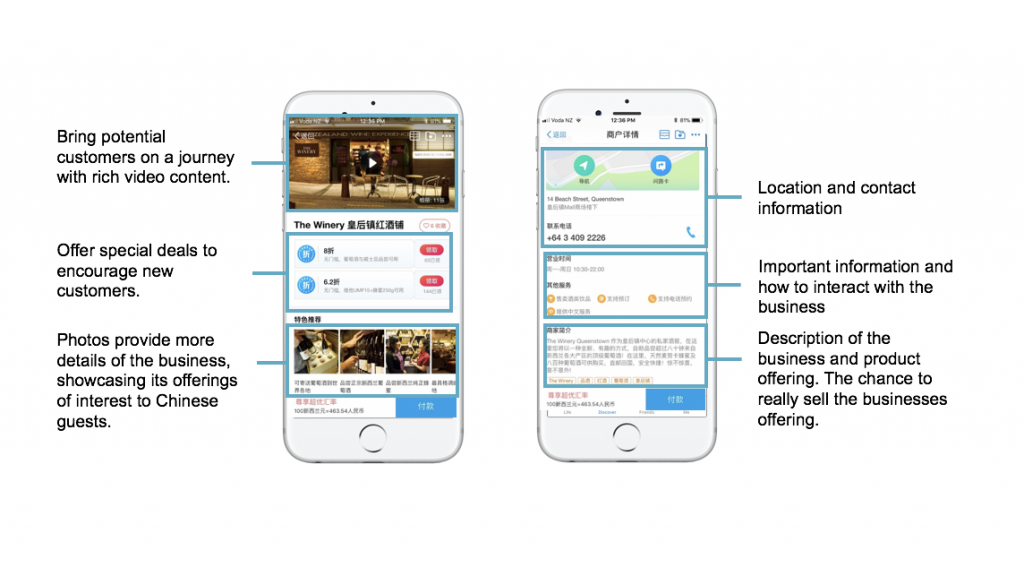 5.2 Bespoke Marketing Actitivty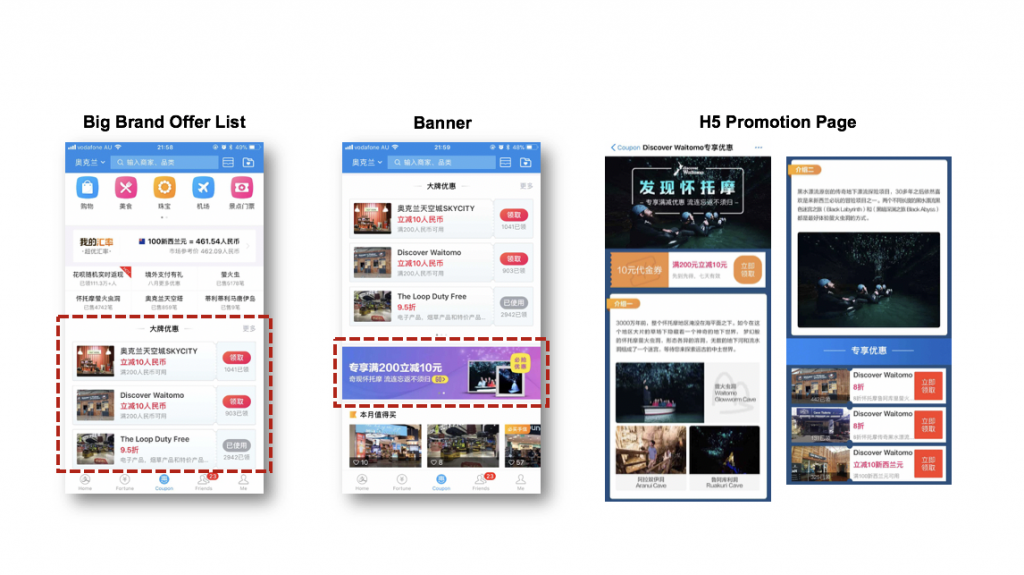 5.3 Push Notification and Search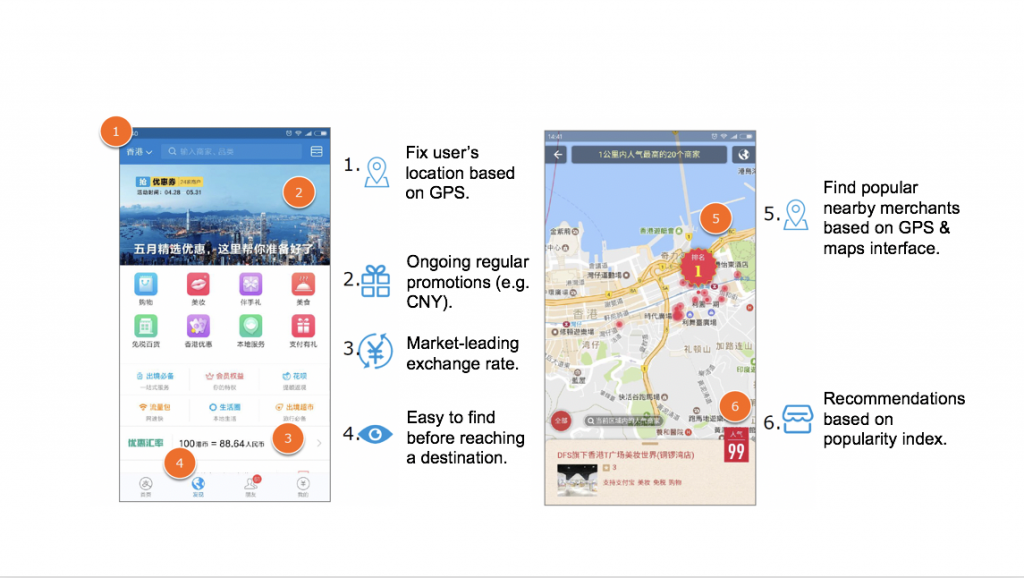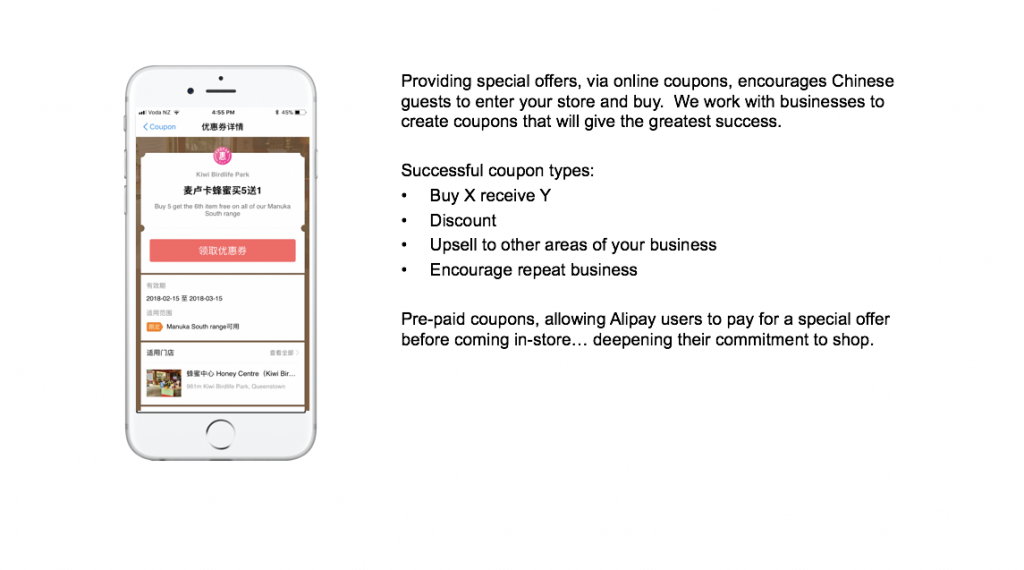 6. Participation in Promotional Activity
These promotions are paid for by Alipay and WeChat throughout the course of a calendar year, usually around key events in the Chinese calendar. Ongoing use of payment data, coupon downloads and redemption to provide insights to refine marketing content promotions to drive more sales.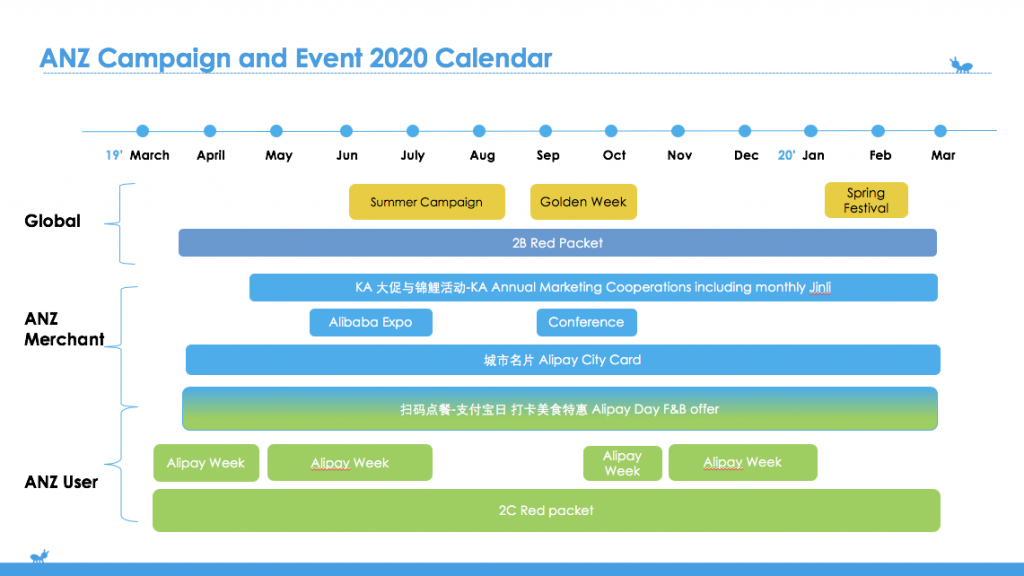 7. Data Insights to Refine Marketing Activity
We provide you data on traffic across your Alipay discovery listing page, coupon/voucher downloads and payments. Together these provide great insights for refining future marketing campaigns.