What business doesn't use analytics to gather information about what systems currently work and improve their performance? In this day and age it is vital to know where your customers are coming from, what their habits are and target your marketing strategies to attract them and increase your sales.
Alipay's heatmap can show you where your customers are based on your location! The 'heat' in the heat map refers to the amount of action or usage in a particular area. The warmer the colour (red, yellow or white) the more action or usage there is. No matter where in the country you are, our team at Payplus can provide you with a copy of your heat map and discuss with your how easy it is to tap into the Chinese market and find that next 10% your business is looking for!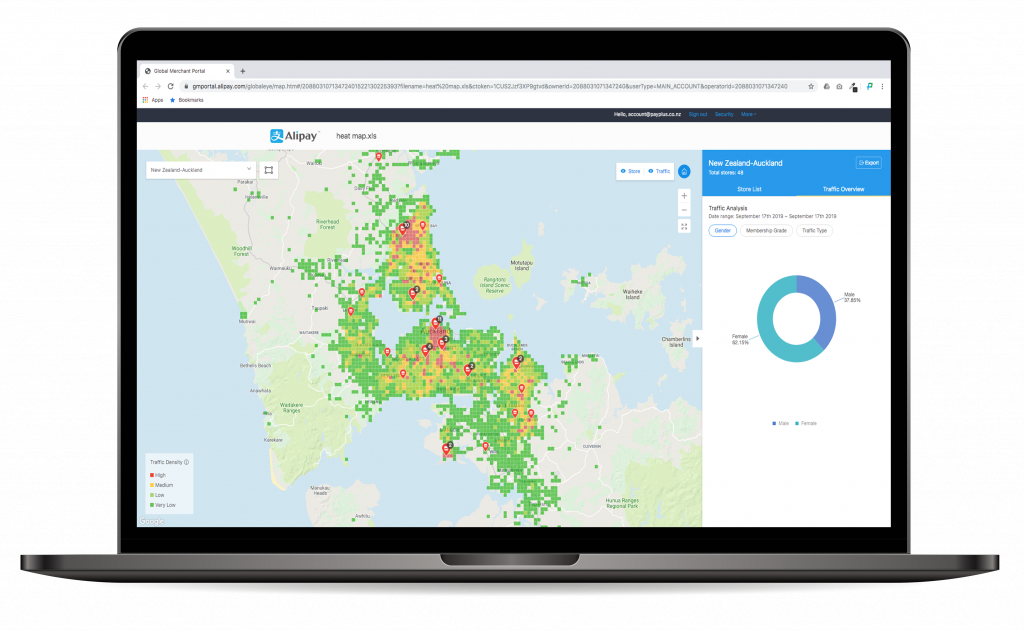 Alipay – a Chinese super app – currently boasts more than 870 million users, making Alipay one of the two largest payment platforms in China. Every second, Alipay completes 250,000 transactions – that's a staggering 2.7 billion per DAY! Given the success of e-payment apps such as Alipay, 88% of all transactions in China are now made via e-wallets.
One of the most popular features among businesses that Alipay offers is the FREE marketing on their Discover platform (this service is currently managed by South in New Zealand). More than 10,000 New Zealand businesses have taken advantage of this incredible tool to date. Learn more about the benefits and offerings of Alipay Discover here.
Get your FREE heatmap analytics! Simply contact PayPlus here, provide us with the physical address of your business and we will be in touch shortly!