China is New Zealand's largest trading partner and our largest tourism visitor by spend. If you do business with China PayPlus now has a simple cross-border invoice-based payment solution allowing businesses to accept payments from their Chinese customers via Alipay & WeChat Pay. 
PayPlus makes it easy for local businesses to accept payments from Chinese customers. Invoice QR Pay allows you to create a unique QR code pre-set to a certain client and certain dollar amount. This can then be attached along with your invoice in an email to your Chinese customer anywhere in the world who can pay you using Alipay or WeChat Pay.
Who is this solution designed for
Tourism – whole sale travel agents pre-booking and paying for group travel
Service Businesses – accountants, lawyers, property managers, consultants who may need to invoice Chinese for professional services
Hotels & Accommodation – pre-arrival bookings and payments, functions, conferences, weddings
Construction – deposits, progress payments
Education – Student fees & activities
Export – high value sought after local made productss
You create your invoice as normal, then go to PayPlus Portal to generate the Invoice QR code. You can simply copy and paste the invoice number, enter the amount and leave your own reference and notes here.

After you click on 'Create New QR', a QR code will be ready for you to download.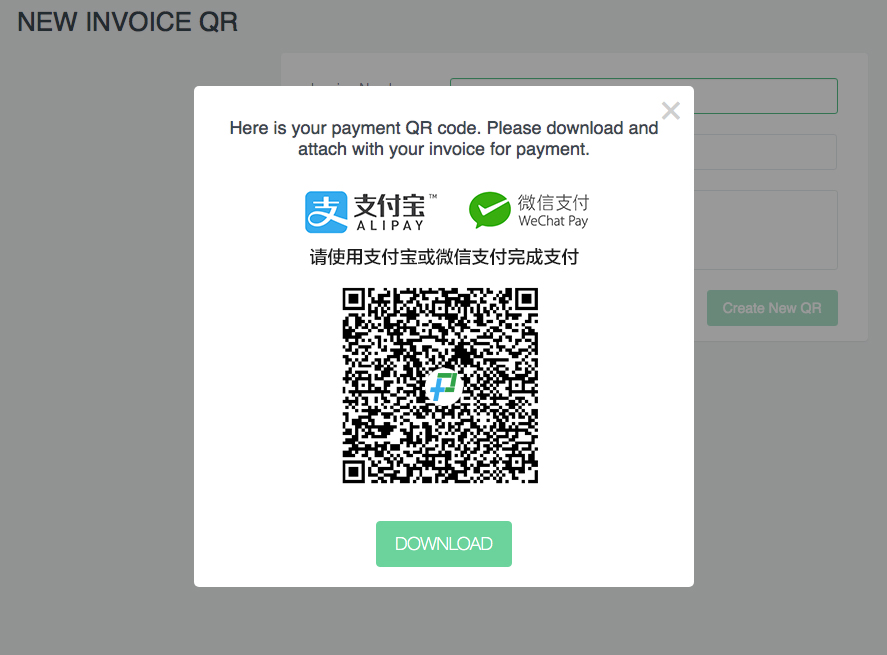 Now you can go back to your accounting software to attach the QR code with your invoice. In this case, we use Xero as an example.

After you upload the QR code, click on 'Include with invoice'.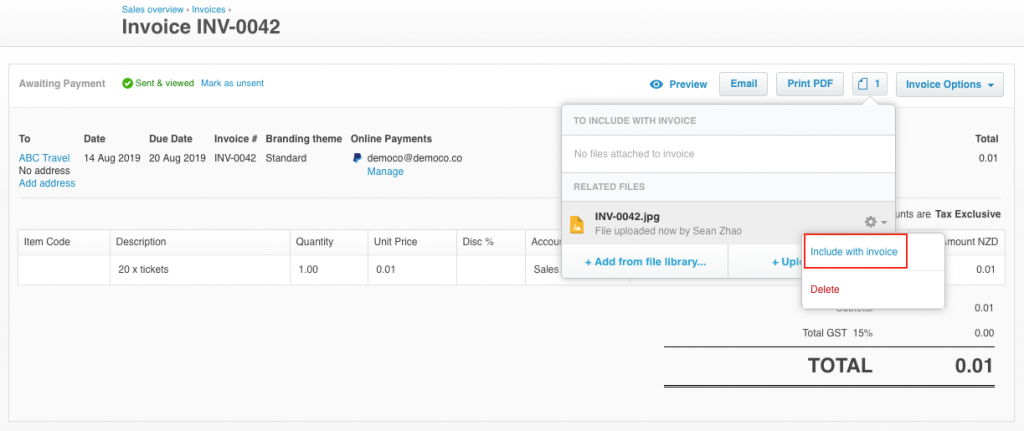 Now you can see the QR has been included with invoice as below.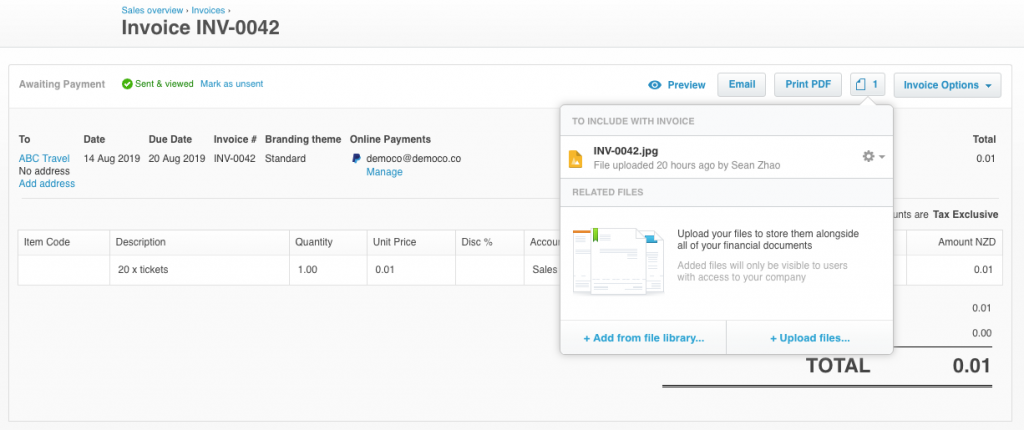 Click on 'Email' button then you can see this window below. All you need to do is to tick 'Include files as attachments' option. Your invoice is ready to be sent.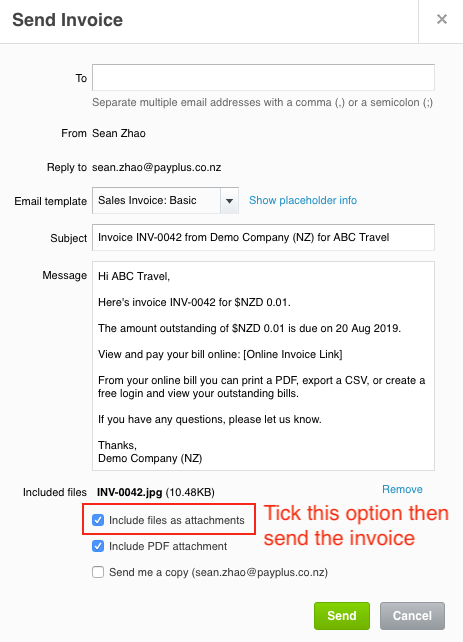 The screenshot below is the sample view of the status for all your transaction. You can check whether it has been paid or still pending.

Funds are settled to your nominated settlement bank account on a T+2 basis, two business days from the date the invoice is paid, excluding public holidays in China & New Zealand or Australia. Your PayPlus portal allows you to monitor payments, run reports whenever it suits you.
In addition to your PayPlus portal access you will receive a daily email from us with a full breakdown of your previous days transactions making reconciliation simple and easy.